---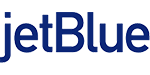 JetBlue
JetBlue is the largest carrier in Boston, and a leading carrier in Fort Lauderdale/Hollywood, Los Angeles (Long Beach), New York, Orlando, and San Juan. JetBlue carries more than 30 million customers a year to 86 cities in the U.S., Caribbean, and Latin America with an average of 850 daily flights. New service to Curacao begins in December, subject to receipt of government operating authority. With JetBlue, all seats are assigned, all fares are one-way, an overnight stay is never required and the first checked bag is free (subject to weight and size limits and exceptions for itineraries including flights marketed or operated by other airlines). For more information please visit JetBlue.com.
visit the JetBlue website
---
Missions
Operation Airlift Caribbean
As food and water shortages, lack of medical supplies, and damaged infrastructure plagued Caribbean communities hard hit by hurricanes Irma and Maria, Airlink, LIFT, Patient Airlift Services (PALS) and Rescue Global teamed up to deliver large amounts of humanitarian aid to those in need.
Operation Airlift Caribbean partnership worked with commercial air carriers, general a…
Visit the Operation Airlift Caribbean page
Hurricane Harvey
Hurricane Harvey, the largest storm to make landfall in Texas since 1961, has left widespread damage across 50 of the state's counties. Houston and the surrounding areas received a record 51 inches of rain causing catastrophic flooding. Water rescues are ongoing as an estimated 300,000 people are in need of temporary shelter. Millions of people along the Gulf Coast have been impacted. 
Focus …
Visit the Hurricane Harvey page
Peru Flooding Response
Heavy rainfall as a result of an abnormal El Nino pattern in the southeast Pacific throughout January, February, and March has caused widespread flooding and landslides throughout northwestern South America, particularly affecting northwestern Peru. As of March 31, the flooding has killed 92 people and displaced tens of thousands, as well as damaging or destroying at least 29,000 homes and displ…
Visit the Peru Flooding Response page
Tornado Recovery
On February 7, 2017, at least 6 tornadoes touched down in New Orleans, Louisiana, leaving in their wake EF-3 damage in an area that had never completely recovered from Hurricane Katrina - nearly 12 years before. The outbreak caused widespread power outages, destroyed hundreds of homes, and caused damage to thousands more.
Team Rubicon's US office quickly responded, deploying more than 120 volun…
Visit the Tornado Recovery page
Hurricane Matthew
Beginning in the days before the hurricane, Airlink experienced high demand for transportation assistance from its NGO network, as both relief personnel and aid materials were needed to address the crisis. Together with Avianca, Copa Airlines, JetBlue Airways, and United Airlines, Airlink helped deploy 39 personnel on Disaster Assistance Response Teams (DARTs), groups of relief personne…
Visit the Hurricane Matthew page
Louisiana Flooding
On August 12, 2016, a powerful, slow moving storm hit Louisiana and parts of the Gulf Coast, causing devastating flooding. Some areas saw more than 30 inches of rain, and entire communities - some of which had never seen a flood before - were inundated. The flooding killed 13 people and left over 144,000 people in need of individual assistance. FEMA has approved over $640,000,000 in aid to regis…
Visit the Louisiana Flooding page
Ecuador Earthquake
Overview
A 7.8 magnitude earthquake struck Ecuador on the evening of April 16, knocking down buildings, destroying roads, and creating massive infrastructural issues across the country, as well as taking the lives of 661 people and injuring some 27,700 more. The quake triggered landslides and spurred the Pacific Tsunami Warning Center to issue a warning for the nearby Pacific coastline. 
In …
Visit the Ecuador Earthquake page
Flood Relief
On the weekend of October 3, 2015, South Carolina was hit with historic and catastrophic flooding in the wake of Hurricane Joaquin. The storm hit the state at Category 2 strength, dumping more than two feet of rain, and buckled buildings and roads and closed major US highways. In total, the storm killed at least 12 people in the state. In the aftermath, approximately 40,000 people are without wa…
Visit the Flood Relief page
Community Clean-up & Rebuild
On May 24, 2015, Southern and Central Texas experienced numerous large thunderstorms, which increased precipitation over an already saturated area, causing widespread flooding and infrastructural damage. At one point, 11" of rain fell in a 24hr period, leading to massive flash flooding. In Hays County, Texas, the Blanco and San Marcos Rivers were quickly overwhelmed and flooded populated areas. T…
Visit the Community Clean-up & Rebuild page
Building Safe-Houses
Restavek is a form of modern-day slavery that occurs today in Haiti, affecting 1 in every 15 children. The issue is rooted in systemic societal problems, and its existence is quite complex – spurred by harsh economic conditions, condoned by culture, and tolerated by government. The consequences and causes of restavek touch every aspect of Haitian society. In mid-2014, HEART 9/11 was contacted…
Visit the Building Safe-Houses page
Rural Medical Outreach
The World Health Organization estimates 39 million people are blind and 246 million have severe visual impairment: 90% of those affected live in developing countries. Cataracts are the leading cause of blindness in middle and low-income countries, but 80% of all visual impairment can be avoided or cured. This cure can come in the form of cataract surgery or by simply administering a pair of glass…
Visit the Rural Medical Outreach page
Wildfire Relief
On July 14, 2014, a bolt of lightning sparked the Carlton Complex fire, the biggest fire in the history of Washington state. By the end of July, the fire had grown immensely, and firefighters struggled to control it. Nearly 300,000 acres were burned, destroying 150 homes within Okanogan County. As the fire raged on, Team Rubicon has deployed their Incident Management Team and has signed a Mem…
Visit the Wildfire Relief page
Disability Rehabilitation
Physical disabilities present a chronic public health challenge in developing nations across the globe. In Haiti, where the 2010 earthquake immediately increased the disabled population by 10%, providing humanitarian assistance to people with disabilities is a critical component of national recovery. The absence of services for people with disabilities leads to an enormous financial and emotiona…
Visit the Disability Rehabilitation page
Surgical Mission
Santo Domingo and Ocoa in the Dominican Republic both lack sufficient infrastructure to supply healthcare for the poor in the region.  Paul Chester Children's Hope Foundation's (PCCHF) mission was to treat pediatric and general acute medical conditions as well as chronic medical conditions in these underserved areas, providing necessary care for people who would otherwise be unable to afford it.
…
Visit the Surgical Mission page
Telecommunications Support
On September 9, 2013, the area spanning from Colorado Springs north to Fort Collins was hit with heavy rain and catastrophic flooding. The situation continued to intensify over the following days and the area received more rain than in normally receives in an entire year. As a result of the flooding, 8 people lost their lives and 11,000 people were evacuated. In addition, at least 19,000 homes we…
Visit the Telecommunications Support page
Telecom Relief
On the afternoon of May 20, 2013, an EF5 tornado touched down in Moore, Oklahoma. With peak winds estimated at 210 miles per hour (340 kilometers per hour), the tornado caused catastrophic destruction, took the lives of 25 people, and injured 377 more. Houses were flattened in a large swath of the city, and entire subdivisions were obliterated. The affected areas were left without any means of co…
Visit the Telecom Relief page
Oklahoma Tornado Response
On May 19th and 20th, 2013, 9 tornadoes hit Oklahoma City and the surrounding areas. One of these, approximately 2 miles wide and gusting at 210 mph, cut directly through the town of Moore, OK. Initial estimates indicated at least 8,000 structures had been damaged or destroyed, 25 people lost their lives, and 377 more were injured as a result of the tornadoes. There was an extensive need for …
Visit the Oklahoma Tornado Response page
Tsunami & Earthquake Relief
On March 11, 2011 the eastern coast of Japan was hit with 9.0 magnitude earthquake followed by a series of large tsunamis. It was the most powerful known earthquake to have hit Japan, and one of the five most powerful earthquakes in the world since modern record-keeping began in 1900.  By all accounts, this natural disaster has turned out to be one of the worst in the last 100 years. 15,889 deat…
Visit the Tsunami & Earthquake Relief page
Earthquake Recovery in Ecuador
Our Response Team is on the ground in the Bahia de Caraquez area of Manabi Province with an additional wave of skilled personnel on the way to focus on specific needs. The greatest damages and largest number of affected populations are reported in the province of Manabí, with 596 deaths and 21,130 in shelters. In addition to the unprecedented damage to Ecuador's infrastructure, buildings have be…
Visit the Earthquake Recovery in Ecuador page
Hurricane Sandy
Hurricane Sandy (unofficially referred to as "Superstorm Sandy") was the deadliest and most destructive hurricane of the 2012 Atlantic hurricane season, and the second-costliest hurricane in United States history. The storm made first made landfall in many countries throughout the Caribbean, before going on to affect 24 states along the eastern seaboard of the United States. Its storm surge hi…
Visit the Hurricane Sandy page