---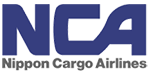 Nippon Cargo Airlines
Nippon Cargo Airlines supports international exchanges through air cargo transport and contributes to social, cultural, and economic development around the world. Flight operations to the United States began in 1967, and over the past 27 years Nippon Cargo Airlines (NCA) has been the only international cargo airline based in Japan.
visit the Nippon Cargo Airlines website
---
Missions
WASH for Refugee Relief
…
Visit the WASH for Refugee Relief page
Airlink AirBridge for Ebola Response
The Ebola outbreak affecting Liberia, Guinea, Sierra Leone, and Nigeria was largest in history and the first in West Africa. During the main outbreak (Spring 2014 to Fall 2015), the virus spread to 28,465 people and took the lives of over 11,000. Sierra Leone and Liberia were especially hard hit, with high concentrations in urban areas.
The scarcity of medical supplies proved to be a major ba…
Visit the Airlink AirBridge for Ebola Response page
Delivering Relief Aid
On November 8, 2013, Typhoon Haiyan made landfall and decimated many of the islands that comprise the Philippines. Many were left without food, shelter, clean water, or access to medical care they desperately needed. In the wake of the disaster, the AFYA Foundation was contacted by corporate, medical and individual product donors, and they were able to secure donations from a variety of partners …
Visit the Delivering Relief Aid page