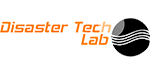 Disaster Tech Lab
Disaster Tech Lab provides rapid response communication networks for use in disaster relief and humanitarian aid work. Our networks and services help to connect responding organisations as well as affected communities.
visit the Disaster Tech Lab website
---
Missions
Hurricane Irma
Hurricane Irma made its way through the Caribbean as a Category 5 storm with maximum sustained winds of 185 mph winds. Catastrophic damage occurred across many Caribbean islands, including the northern Leeward Islands (USVI, Puerto Rico, Barbuda, Antigua) as well as Dominican Republic, Cuba, and Haiti. The storm made its US landfall in Florida on September 10 and impacted most of the state. Flood…
Visit the Hurricane Irma page
---
Hurricane Matthew
Beginning in the days before the hurricane, Airlink experienced high demand for transportation assistance from its NGO network, as both relief personnel and aid materials were needed to address the crisis. Together with Avianca, Copa Airlines, JetBlue Airways, and United Airlines, Airlink helped deploy 39 personnel on Disaster Assistance Response Teams (DARTs), groups of relief personne…
Visit the Hurricane Matthew page
---
Louisiana Flooding
On August 12, 2016, a powerful, slow moving storm hit Louisiana and parts of the Gulf Coast, causing devastating flooding. Some areas saw more than 30 inches of rain, and entire communities - some of which had never seen a flood before - were inundated. The flooding killed 13 people and left over 144,000 people in need of individual assistance. FEMA has approved over $640,000,000 in aid to regis…
Visit the Louisiana Flooding page
---
Ecuador Earthquake
Overview
A 7.8 magnitude earthquake struck Ecuador on the evening of April 16, knocking down buildings, destroying roads, and creating massive infrastructural issues across the country, as well as taking the lives of 661 people and injuring some 27,700 more. The quake triggered landslides and spurred the Pacific Tsunami Warning Center to issue a warning for the nearby Pacific coastline. 
In …
Visit the Ecuador Earthquake page
---
Refugee Crisis Relief
During the months of August and September 2015, the refugee crisis in Europe began to spike. With record numbers of Syrians fleeing their crisis-stricken country and making the journey across the Mediterranean to Europe, the Balkan countries as well as Turkey and Greece were beginning to become overwhelmed.  Disaster Tech Lab identified two crucial needs in the crisis specifically on the island …
Visit the Refugee Crisis Relief page
---
Severe Earthquake Response
On April 25, a magnitude 7.8 earthquake struck central Nepal, followed by a second 7.3 magnitude earthquake on May 12, with aftershocks in the range of magnitudes 5.6 to 6.3 in the hours following the second quake. Airlink is currently helping its NGO and airline partners respond.
As of May 12, the death toll has climbed to more than 9,000 people, and more than 23,000 were injured. The UN es…
Visit the Severe Earthquake Response page
---
Cyclone Rapid Response
Airlink is currently helping its partners respond to Cyclone Pam, which hit the island nation of Vanuatu on Friday, March 13. While the full extent of the damage caused by this Category 5 storm is still being assessed, reports suggest that at least 11 people have died, +166,000 were affected and are in urgent need food assistance, at least 75,000 are homeless and 110,000 remain without potable …
Visit the Cyclone Rapid Response page
---
Tech & Medical Relief
Typhoon Haiyan, one of the strongest tropical cyclones ever recorded, devastated the Philippines on November 8, 2013. It is the deadliest Philippine typhoon on record, killing at least 6,268 people and affecting more than 11 million. The cyclone caused catastrophic destruction in the Visayas, particularly on Samar and Leyte. Many areas were left without the capacity to communicate, severely hinde…
Visit the Tech & Medical Relief page
---
Telecommunications Support
On September 9, 2013, the area spanning from Colorado Springs north to Fort Collins was hit with heavy rain and catastrophic flooding. The situation continued to intensify over the following days and the area received more rain than in normally receives in an entire year. As a result of the flooding, 8 people lost their lives and 11,000 people were evacuated. In addition, at least 19,000 homes we…
Visit the Telecommunications Support page
---
Telecom Relief
On the afternoon of May 20, 2013, an EF5 tornado touched down in Moore, Oklahoma. With peak winds estimated at 210 miles per hour (340 kilometers per hour), the tornado caused catastrophic destruction, took the lives of 25 people, and injured 377 more. Houses were flattened in a large swath of the city, and entire subdivisions were obliterated. The affected areas were left without any means of co…
Visit the Telecom Relief page
---