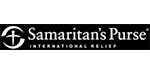 Samaritan's Purse
Based in Boone, Samaritan's Purse responds to the physical and spiritual needs of individuals in crisis situations —especially in locations where few others are working. Led by President and CEO Franklin Graham, Samaritan's Purse works in more than 100 countries to provide aid to victims of war, disease, disaster, poverty, famine and persecution. For more information, visit samaritanspurse.org.
visit the Samaritan's Purse website
---
Missions
Severe Earthquake Response
On April 25, a magnitude 7.8 earthquake struck central Nepal, followed by a second 7.3 magnitude earthquake on May 12, with aftershocks in the range of magnitudes 5.6 to 6.3 in the hours following the second quake. Airlink is currently helping its NGO and airline partners respond.
As of May 12, the death toll has climbed to more than 9,000 people, and more than 23,000 were injured. The UN es…
Visit the Severe Earthquake Response page
---
Airlink AirBridge for Ebola Response
The Ebola outbreak affecting Liberia, Guinea, Sierra Leone, and Nigeria was largest in history and the first in West Africa. During the main outbreak (Spring 2014 to Fall 2015), the virus spread to 28,465 people and took the lives of over 11,000. Sierra Leone and Liberia were especially hard hit, with high concentrations in urban areas.
The scarcity of medical supplies proved to be a major ba…
Visit the Airlink AirBridge for Ebola Response page
---